Chamada Pública: ITS Global Policy Fellowship Program
O programa está em sua 4ª edição e é voltado para pesquisadores estrangeiros
publicado em
10 de fevereiro de 2017
visão geral
Processo encerrado
O Instituto de Tecnologia e Sociedade do Rio (ITS Rio) convida pesquisadores, estudantes e profissionais a aplicar para o ITS Global Policy Fellowship Program. O programa está em sua 4ª edição e já recebeu 18 fellows de vários países do mundo com um interesse em comum: tecnologia e suas interfaces com o Direito.
Os candidatos selecionados terão a oportunidade de trabalhar com a equipe que criou e desenvolveu o Marco Civil da Internet, uma lei que garante e promove a proteção dos direitos fundamentais na Internet, incluindo a privacidade, neutralidade da rede e liberdade de expressão. Além disso, os fellows poderão escolher uma de nossas quatro principais áreas de trabalho para desenvolver suas pesquisas:
– Democracia e Tecnologia (engajamento cívico, participação online e outros)
– Direitos e Tecnologia (conectividade, acessibilidade, desigualdade e outros)
– Educação (propriedade intelectual, empreendedorismo digital, ensino online e outros)
– Repensando a Inovação (novos modelos de desenvolvimento, processos econômicos e sociais, entre outros)
O ITS Global Policy Fellowship Program representa uma oportunidade única para pessoas interessadas em aprofundar seus conhecimentos sobre o contexto tecnológico brasileiro. A equipe do instituto preparou um programa intensivo de quatro semanas, que inclui uma série de reuniões com parceiros do ITS no Rio de Janeiro, São Paulo e em Brasília.
Conheça os fellows de anos anteriores.
Fellows 2016
Fellows 2016 e o que eles disseram sobre a experiência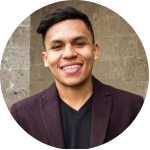 Fernando Montejo
"Being part of the 2016 ITS Rio Fellowship was an incredible experience. Not only did I find great friends in my fellow Fellows, but everyone at the ITS office was very welcoming and helped introduce us to the beautiful city of Rio de Janeiro. Our multiple site visits to tech companies, organizations, and government agencies throughout Rio, Brasilia and São Paulo were valuable networking opportunities and provided an in-depth view of Brazil's technology ecosystem. As a city planner, I was able to learn so much from the ITS staff and the Fellows about technology policy and its implications on urban development. Furthermore, I had the unforgettable benefit of experiencing Rio as it prepared to host the Olympic Games!"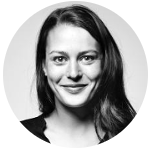 Julia Manske
"Staying with ITS in 2016 was a truly enriching experience in every sense. The fellowship took place during the peak of Brasil's impeachment process and just before the Olympics, so these were very challenging but also interesting times for the city and the country. The fellowship allowed us to get first hand insights and to meet policy makers, civil society and business people to hear their views and expectations. Also for my area of interest, digital rights and data management, the fellowship provided me with interesting contacts and perspectives. More importantly, ITS managed to bring together a diverse and fantastic group of people. We had a lot of fun and an amazing time together with ITS' lovely team in one of the most beautiful cities in the world."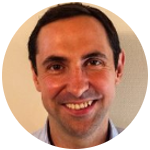 Olivier Alais
"I loved my experience as a Fellow at ITS. It was the perfect opportunity to meet new people, to discover Brazil and to understand the political and technological context. I will be glad to come back to ITS and to work again with this amazing team. The ITS office is very well located in Rio. It is easy to walk to the Flamengo beach or to the famous Sugarloaf Mountain to enjoy the view. I liked discovering the city and have fun with the others fellows and the ITS team. I highly recommended to apply to the ITS fellowship!"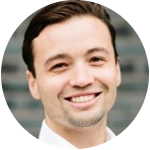 Pablo Freudenthal
"The fellowship permitted us to review digital policies in the global south from many different angles, as we had the chance to meet up with important stakeholders from politics, NGO's science and the corporate sector. Furthermore, ITS' mission is not solely focused on legislation but works across many branches of digital activism. The entrepreneurial spirit within the organization is noteworthy, as a young and dynamic team collaborates with groups from across the country to truly produce cutting edge research and E- Learning opportunities. It was especially inspiring to see how young people in Rio campaign, investigate and publish in times of political turbulence. In this context, visiting the National chamber of deputies' open parliament initiative, right as its president Eduardo Cunha was resigning to his position and shifting the political landscape of Brazil, reflected just how important innovation in information technology is in times of populism.
Experiencing Rio de Janeiro with locals from all type backgrounds is an enriching experience for any academic with a focus on innovation and development.  On top of that, the mix of high caliber fellows, coming from different parts of the globe, disciplines, and research focuses, added to an unforgetful experience. As Alessandra from smart citizen platform MeuRio has stated: What happens in Rio is relevant for the developed and developing worlds. Rio is a city that lends its identity to anyone that decides to step a foot in this marvelous city."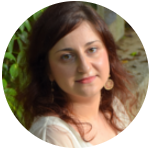 Valentina Scialpi

"The Fellowship Program at ITS in Rio was an amazing opportunity to get to know the Brazilian digital landscape. We had very interesting meetings with business, government as well as NGOs and startups in the three main cities of Brazil. The ITS people are very knowledgeable and we had the chance to present our own research and area of work and interact with the local community. The best part has certainly be the time spent with the colleagues at the ITS and with the other fellows, with whom we built a long lasting relationship that lasts still now."
conteúdos relacionados
projetos
Programa de estudos para alguns dos pesquisadores mais promissores do mundo na área de... Saiba Mais
cursos
Entenda como responder à profunda transformação na forma de compartilhar conteúdo. Saiba Mais
cursos
Inovação e criatividade nas novas salas de aula Saiba Mais